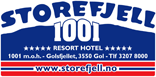 Join us on organised hourly or day trips into the mountains in spectacular scenery, with amazing views towards the Jotunheim mountain range. We offer mountain horseback riding, riding for children, hourly rides and longer trips (up to a full day) according to prior agreement.
For the very youngest we offer children's rides where we lead a Shetland pony around while the child sits in the saddle on the pony.
Prior booking is required if you wish to have a ride in a prairie wagon pulled by two sturdy horses.
As a general rule, all riding takes place or starts right outside Storefjell hotel.
Storefjell Fjellridning
Storefjell Resort Hotell
Tlf: 97 10 42 72
Mail: storefjell@storefjell.no
Web: www.storefjell.no